Quantum Communications, LLC:  Outstanding Experience
Quantum Communications, LLC  was founded by Laura  Jackson Loo and has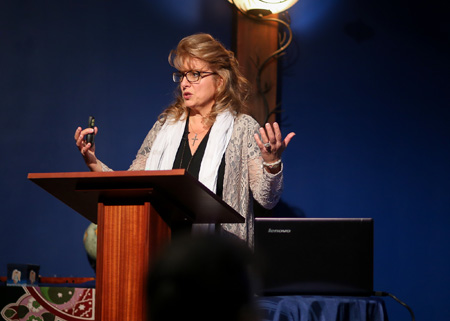 grown to include expertise on a diverse range of areas and topics.
Quantum Communications, LLC  operates in a unique fashion.  It reflects a new type of business model, The Evolution of Business™, and is one of the topics Laura speaks about.  While there are fundamental operating principles, the foundation and keys to success are built upon honoring all input and continually aligning with the mission of offering the highest service, in full integrity and transparency, to everyone who works with Quantum Communications, LLC.
Operating Principles
Laura shares more about new operating principles and a new model that brings businesses into the future of a global world now looking for global solutions.  When you retain Quantum Communications, Laura will work with you and your company to fully integrate these new ways of being, operating and succeeding.
Operating Styles
A new form of strategic creation
Out-of-the-box approaches
How to invite, honor, and exponentially grow talents and solutions from current employees
Embracing and growing your financial bottom line by adapting to a changing business world.
Learn more about Quantum Communications, LLC 's founder, Laura Jackson Loo
Laura Jackson Loo has been a speaker, author, marketer, researcher and public relations professional since the early 1990's. Her background spans many facets of the marketing and messaging arena and crosses several disciplines including health and wellness, personal development and motivation, scientific and technical, arts and music, and the non-profit sector.
Laura brings a broad background in message and mission development, gap analysis, growing in-house talent, and growing the financial bottom line.  Her expertise is complemented by 25 years of personal development, leadership development, and incorporating these principles into her talks, business life and personal life.  As a professional musician for over 40 years, Laura has intimate knowledge and experience in the arts, music and non-profits.
Laura has been a public speaker for over 20 years.  She speaks on diverse topics and has created multimedia presentations and course curricula in numerous disciplines.  Laura has spoken nationally and been a featured guest on radio shows and television.
If you are looking for your message to be heard, Laura Jackson Loo is your 'voice'.
Advocacy
Facilitator / Trainer
Keynote Speeches
Public Relations
Our Services
Visit Solutions, Clients and Public Speaking pages to see an overview of our services and clients.  Contact us to find out how we can get started.